Dr. Ronald G. Hamilton DVM
Dr. Hamilton grew up on a dairy farm near Glenboro, Manitoba and graduated from W.C.V.M. in 1980. Following graduation he practiced for 1 year in Brandon and then moved to Steinbach, Manitoba.

Dr. Hamilton became a part of South-East Veterinary Clinic in 1983 and took over as sole owner in 1992. Ron served as president of the MVMA in 1985 and sat on council from 1984 - 1986 and again 1996 - 1998 where he held various positions. He is currently the Manitoba representative on the advisory board of the WCVM, Fairview College advisory board, as well as RRCC advisory board, and has been a member of AABP since 1976. Over the years Dr. Hamilton has been involved in the training of approximately 25 veterinary students, and more than 50 A.H.T.'s as well as a vast number of high school students.

Dr. Hamilton enjoys all aspects of the practice - both large and small animals. Ron and his wife, Anne-Marie, have 4 sons, Eric, Brent, Scott and Jason.
---
Dr. Lorne Cruise, DVM
Dr. Cruise is a graduate of the Western College of Veterinary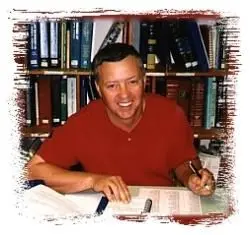 Medicine 1987. He is originally from Manitoba and returned to Manitoba after graduation to begin a career. Two years were spent in a mixed practice in Brandon, after which Lorne joined the South-East Veterinary Clinic in 1989 and has been in practice here since. Lorne and his wife, Karen, have four sons, Jordan, Braden, William and Graham.
---
Dr. Mark Oswald DVM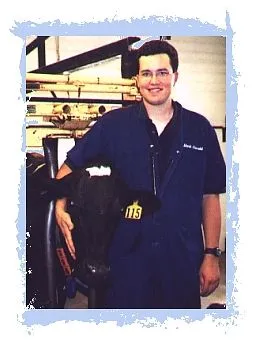 Dr. Oswald grew up on the Oswald farm in Steinbach. He worked at the South-East Veterinary Clinic as a vet student and joined the staff in May 2001 after graduating from the Western College of Veterinary Medicine in Saskatoon. Mark and his wife Laura have two children; a son, Cole and a daughter, Hailey. They also have an orange tabby cat named "Kota".
---
Dr. Gwenda Olson DVM
Bio coming soon.
---
Dr. Samantha Goossen, DVM
Samantha grew up on a hog farm in the Ste. Anne, MB area, where she had many opportunities to love and care for animals. After high school, she completed a bachelor of science degree at l'Université de Saint-Boniface. She recently graduated from the Western College of Veterinary Medicine, Class of 2017, and has now moved back home to be close to family. Samantha has accepted a position at South East Veterinary Clinic where she will be working with small animals. She has a special interest in ophthalmology and clinical pathology, as well as swine medicine.
Samantha loves travelling and has an extensive bucket list of travel destinations. Some of her hobbies include swimming, reading, and cooking. Family and friends are very important to her and she enjoys spending time with them.



Dr. Delores Faucher, DVM

Bio coming soon